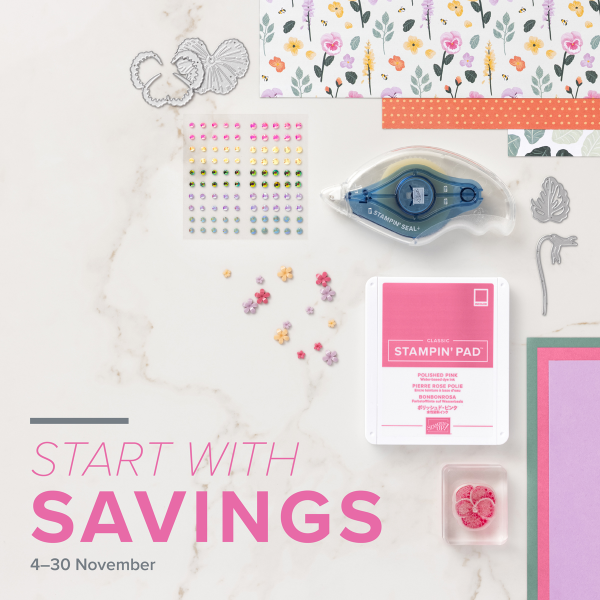 Do you regularly restock your craft collection or have a long wish list?
Do you want to be the first to get the latest and greatest Stampin' Up! supplies?
Do you enjoy the pile of perks that come with being a host and want the opportunity for even more?
If you answered "yes" to any of the questions above, the Start with Savings promotion may be your perfect time to join Stampin' Up! Instead of the standard Starter Kit—which is already a steal of a deal—aspiring demonstrators can snatch up a completely custom Starter Kit for an unbeatable bargain!
Click to check out the details here!
Plus, when you join now, you'll enjoy early access to the upcoming January-June Mini Catalog!
Of course, being a demo is about more than our amazing products, exclusive perks, and opportunity to earn additional income – the biggest perk is the incredible community of crafters you become a part of.
Whether you join my team to make the most of your papercrafting passion or build a business, there's so much in store for you with Stampin' Up! I'm here to answer questions or you can find out more here.
Make it a creative day!
Sign up to be an independent Stampin' Up! demonstrator,
you'll get the $99 Starter Kit—filled with your pick of products—for only $75!